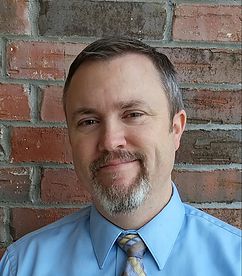 JONATHAN F. TASSET, NCARB
Founding Member of JCDM/Architecture, LLC.
Jonathan offers 27 years of diverse professional design and planning experience to his clients. He excels at developing creative and practical solutions for his clients, meeting their budget goals while cultivating their vision. He enjoys challenging projects, whether tackling small, difficult site challenges or managing large, multi-disciplinary efforts. By carefully listening to his clients and understanding their needs, he guides them through initial design concepts and develops them into fully realized buildings, integrating his client's necessities with code requirements, building systems, occupant safety, energy efficiency, structural integrity, and overall building longevity. He understands the importance of meeting his client's budgets, and focuses on designing cost-effective, yet refined building solutions.
Jonathan also recognizes when his clients' projects require multi-disciplinary expertise, incorporating the services of engineers, interior designers, acoustical consultants, facility planners, multi-media / AV providers, and other consultants on an as-needed basis to ensure a successful outcome.
With a wide range of experience and skills, he is able to offer clients a full range of architectural services: Master Planning, Preliminary Design, Renderings for building campaigns, Construction Documents, and Construction Observation.
Overall, he enjoys learning, keeping up with recent developments in the building industry, professional developments, and regulatory changes. His technical expertise includes proficiency with AutoCAD, Revit (BIM), SketchUp, Microsoft Office . . . and a pen.
Jonathan's e-mail address – jonathan@jcdm.com